French Senate to Vote on Armenian Genocide Law this Month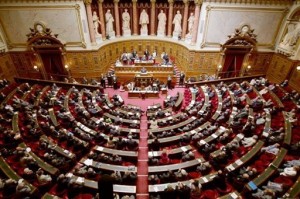 PARIS (Agence France Presse)–France's upper house of parliament will vote this month on a bill to outlaw denial of the Armenian genocide, a government official told AFP, despite a furious diplomatic spat with Turkey.
The French lower house approved the law last month, threatening anyone who denies that the genocide with jail, drawing a threat of sanctions from Turkey. Ankara froze political and military ties with France when the bill was passed by the National Assembly, and has threatened further measures if it continues through the Senate or is approved by President Nicolas Sarkozy.
France recognized the Genocide in 2001, but the new bill would punish anyone who denies this with a year in jail and a fine of 45,000 euros.
Turkey has withdrawn its ambassador to Paris, but officials say he may return shortly in order to lobby against the bill and has threatened sanctions.
Source: Asbarez.com
Comments
comments